2019 Site Manager, Maintenance Person, and Property of the Year Award Winners
Posted November 14, 2022
Congratulations WI-CARH 2019 Award Winners!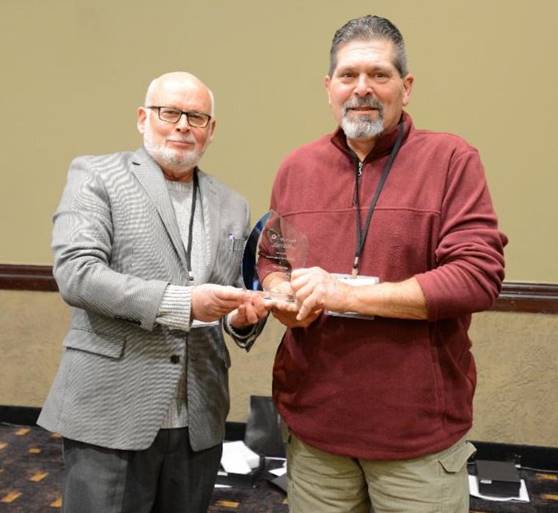 2019 Maintenance Person of the Year Winner Maintenance Person of the Year: Mike Machia (Scenic View Villas - Wisconsin Management Group) with Russell Kaney, President of WI-CARH
Mike is a very positive maintenance person. Mike is extremely approachable to all coworkers and residents at the property. He responds to requests in a timely and polite manner. Mike remains understanding and patient. Some of the residents said the following:
"There is never a need to request a job to be done because Mike has already completed it."
"Mike has a special ability to treat each tenant kindly, courteously and with the upmost dignity."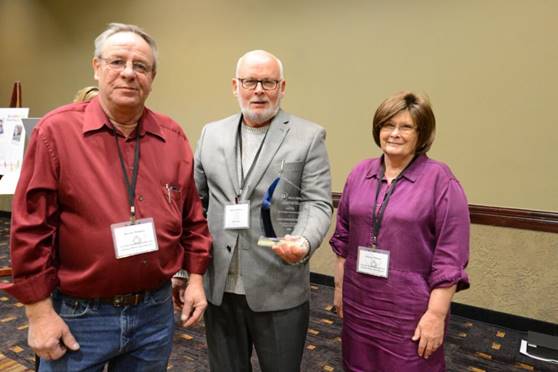 2019 Managers of the Year Site Managers of the Year: Charity and Rockie Sobeck (Central Park Apartments) with Russell Kaney, President of WI-CARH
Central Park Apartments is an 8-unit senior development. Central Park Apartments had a devastating flood and all the residents had to be relocated until the building was restored. Some of the residents said the following:
"Rockie and Charity worked hard on rebuilding our apartments after the flood. It would not have been done without them."
"Charity and Rockie have dinners for the holidays and treat us like their family."
There were multiple nominations for WI-CARH 2019 awards. We were pleased to announce the following award recipients at our 2019 annual conference in November: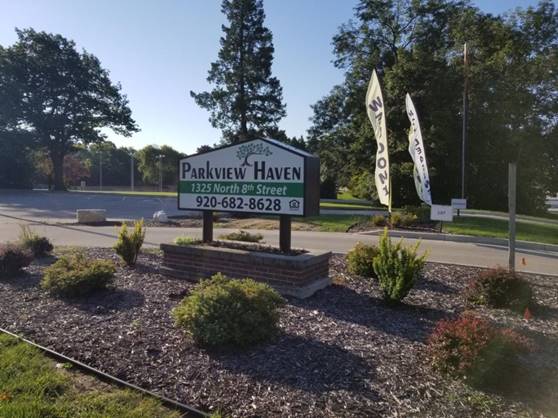 Property of the Year: Parkview Haven Apartments (Wisconsin Management Group)
Parkview Haven is a 90-unit senior/mobility impaired apartment complex located in Manitowoc, Wisconsin. Parkview Haven suffered a tragic fire that displaced all the residents for several months. The building was 89/90% occupied at the time of the fire. After one year, it was at 100% occupied. They have two computer stations with internet accessibility. The community room hosts resident get-togethers with their favorite being potlucks and they also have a library.

2019 Property of the Year Winner Laurie Nordin, Property Manager receiving award